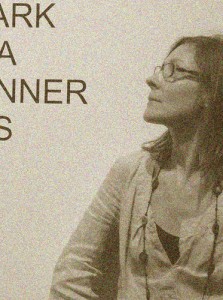 The past couple of months have been a flurry of activity and opportunity. I was fortunate enough to view several worthwhile art exhibitions in both Toronto and Ottawa.
A complimentary pass compelled me to take a few hours to view Art Toronto 2010. Although my pace was brisk, there was a notable decline in the show of photography. There were plenty of paintings ranging from the commercially slick to the gutsy. Poignant paintings by Jean-Pierre Ruel stopped me dead in my tracks; his abstracted figurations pulsing in a seemingly still grey ground.
I then ventured to Ottawa. There I viewed Carl Beam's work, an Ojibwa artist from Manitoulin Island, Ontario who has a retrospective on at The National Gallery. As an artist, he is obsessed with creating and interpreting his own experience in relation to his native /Euro-American background and today's world. His The Whale of Our Being project touched a nerve in me; perhaps, herein lies a prophesy:
'"Under the umbrella of the whale are commodification and dollars and killing…whatever happened to the whale…in some kind of way happens to everything else." (Curator's notes, I think)
My last foray in exhibitions occurred at the Art Gallery of Ontario (AGO). The house was packed for the film screening of Kinngait (pronounced King night). Kinngait is the
world-renowned, Inuit owned and operated art cooperative in Cape Dorset, Baffin Island. The film portrays first hand accounts of the beginnings of the Kinngait studio in the 1950's to the present day. The film beautifully articulates the generational shift in artistic expression and style due to changes in community, way of life and globalization. I highly recommend viewing this film, particularly if you have an interest in Inuit art.
Now comfortably satiated from the visual feast, I feel ready for a period of hibernation. But wait! The ARTbus is coming…
I would love to know whether you went to any of these art exhibitions. If you did, what were your impressions? Be sure to leave me a comment.